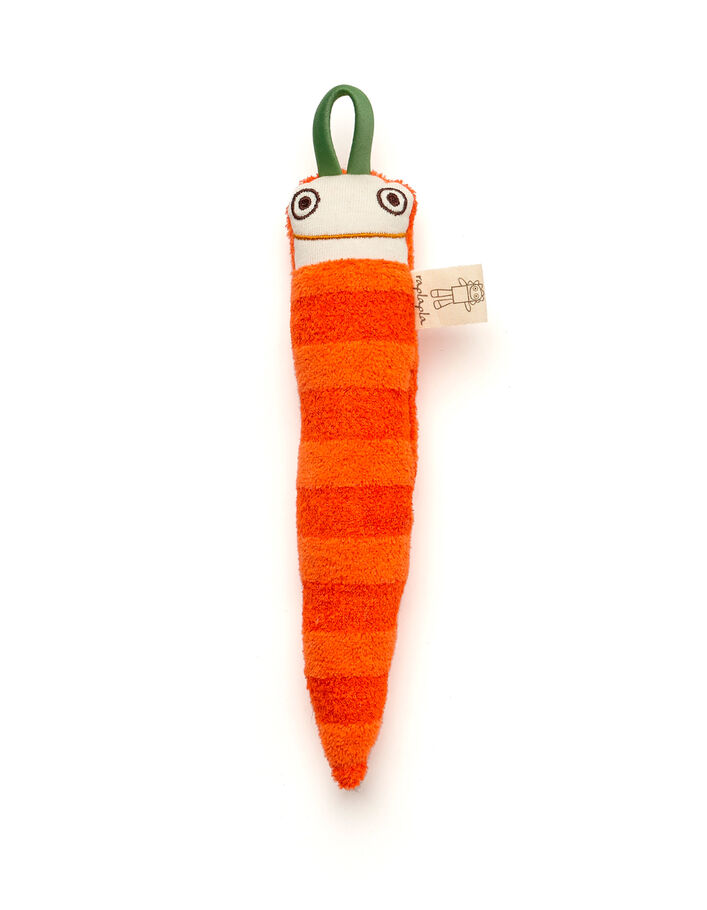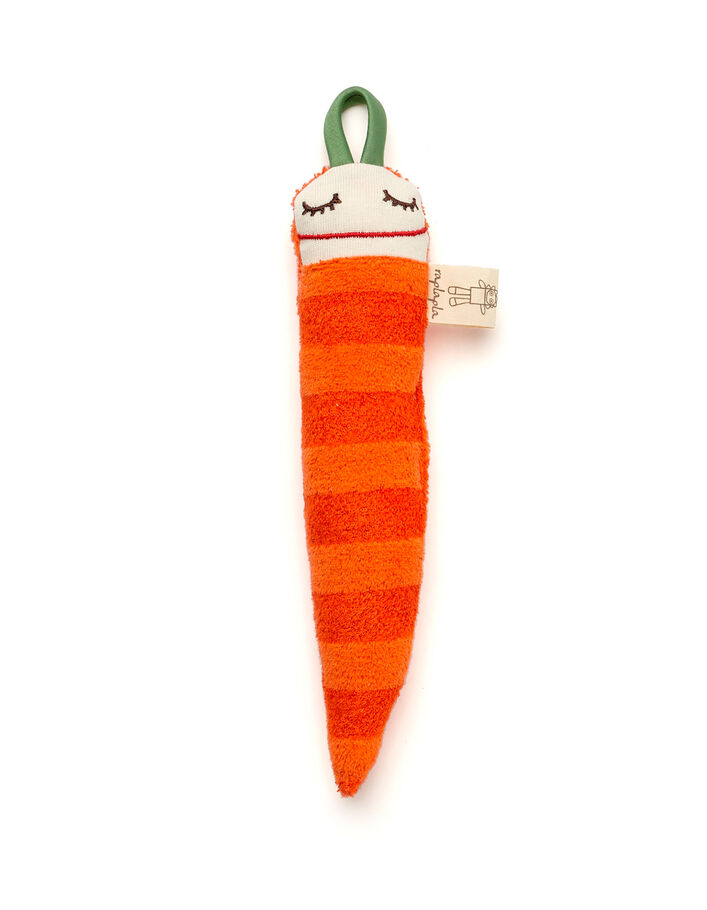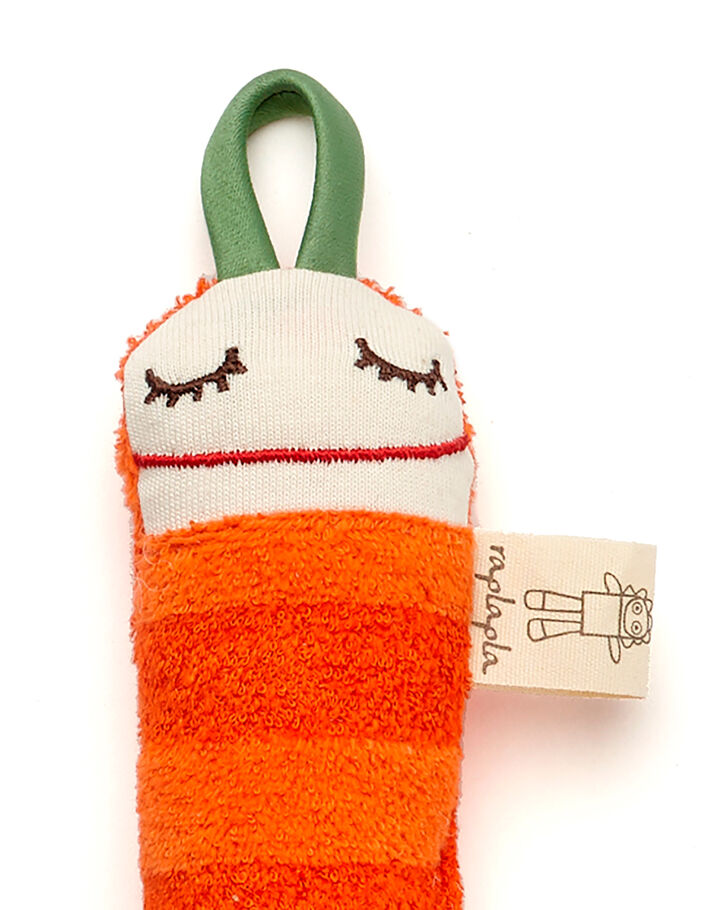 This soft carrot is also a rattle that gently tinkles when shaken! A toy recommended for babies and fabric rabbits.
Fabric carrot measuring 23 cm high
In cotton, viscose and polyester, it is filled with polyester fibre and has a little safety rattle inside that gently tinkles
Embroidered face. This vegetable rattle has its own adoption card.
Reference: YR01625-99-TU
RAPLAPLA Fabric carrot that tinkles when shaken