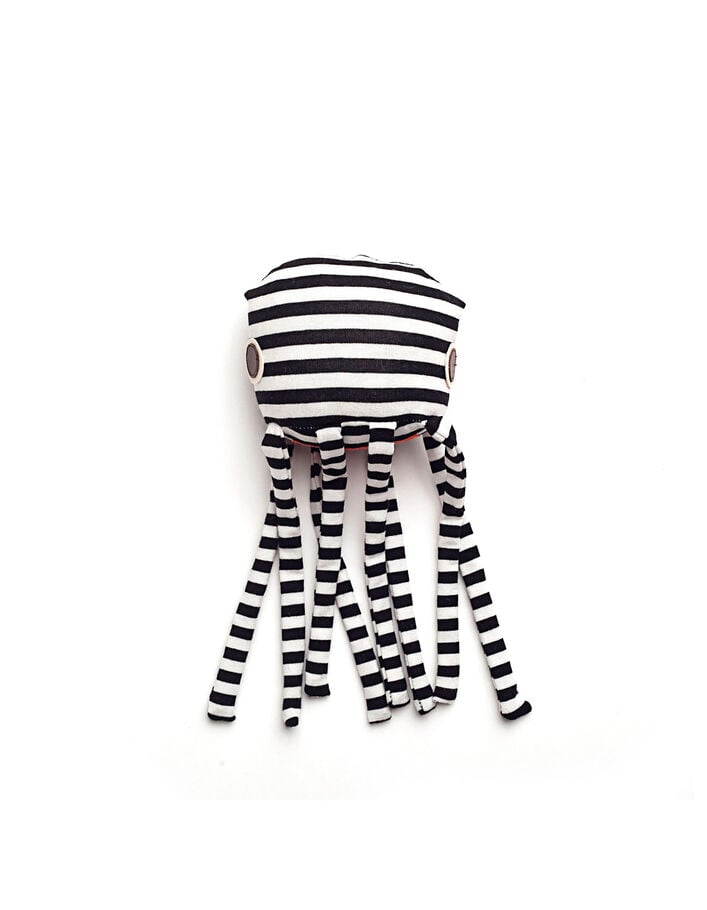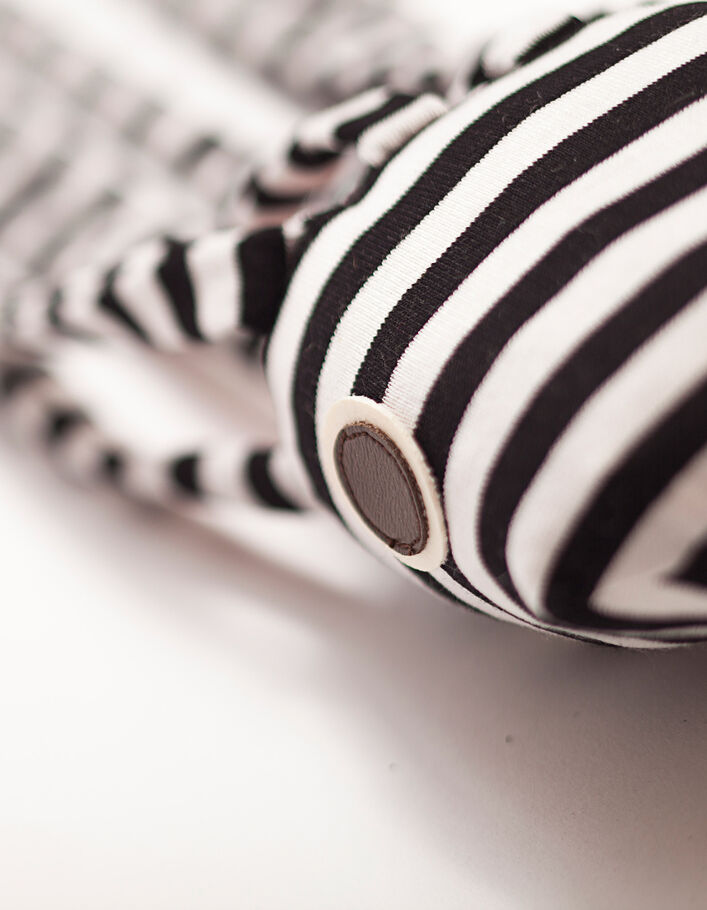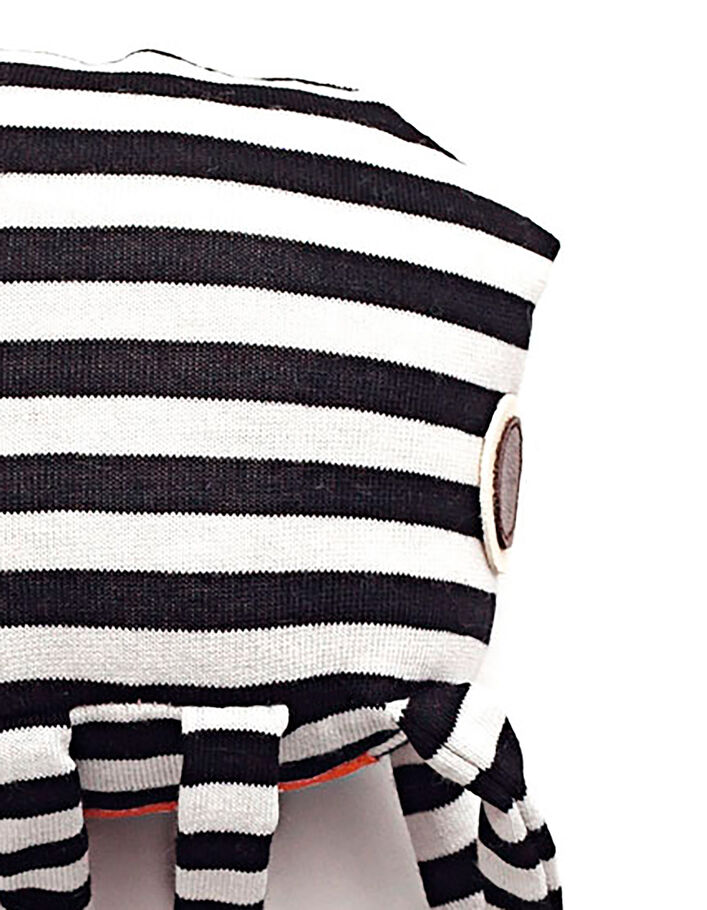 Émile the octopus uses his tentacles to manage to do everything at the same time. He hangs onto the buggy when going by a pothole (he's from Montreal) keeping the dummy safe and even keeping his rabbit friend from falling off. A huge hugs, of course. He is well-behaved but can also play the banjo while stirring soup, practical after a long day.
Fabric soft toy measuring 20 cm high, sewn in cotton and polyester
and filled with polyester fibre
The eyes are appliquéd
This octopus has his own health care booklet.
Reference: YR01645-99-TU
RAPLAPLA Black and white striped fabric octopus