Leather is a noble, natural and durable product that takes on a patina over time. Your bag reflects
your life and goes wherever you go. Leather is a signature material at IKKS and part of our identity
since the brand was founded. Rooted in a more responsible and ethical approach, IKKS has
undertaken to use leather from LWG*-certified tanneries in making its collections. Most of our
leather goods are in chrome-free** leather.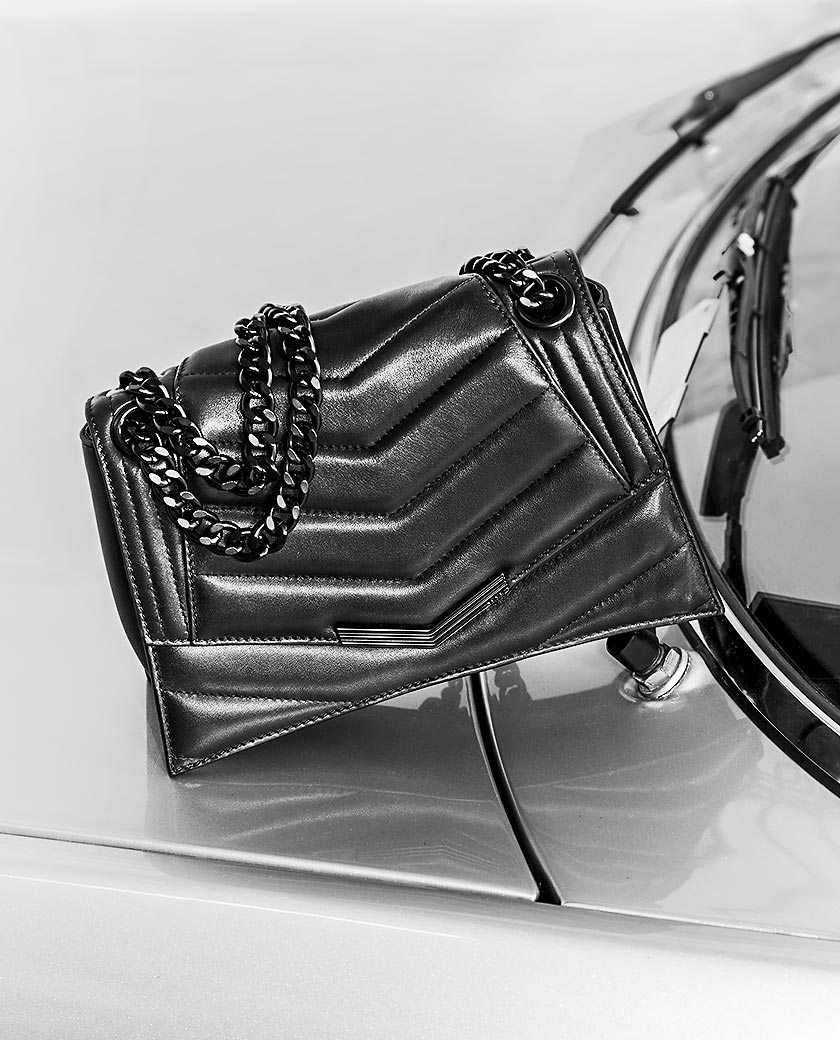 WHAT IS
THE LEATHER
WORKING GOUP ?
* LWG (Leather Working Group) is an organisation made up of over 1,000 members across the leather value chain.

Its work consists of developing audit certification standards to assess the environmental performance of leather
manufacturing facilities and promoting responsible business practices throughout the leather supply chain.

All IKKS leather comes from LWG-certified tanneries.
Smooth full grain lambskin
leather is supple /
light and fine with no visible grain, characterised by feeling soft to the touch.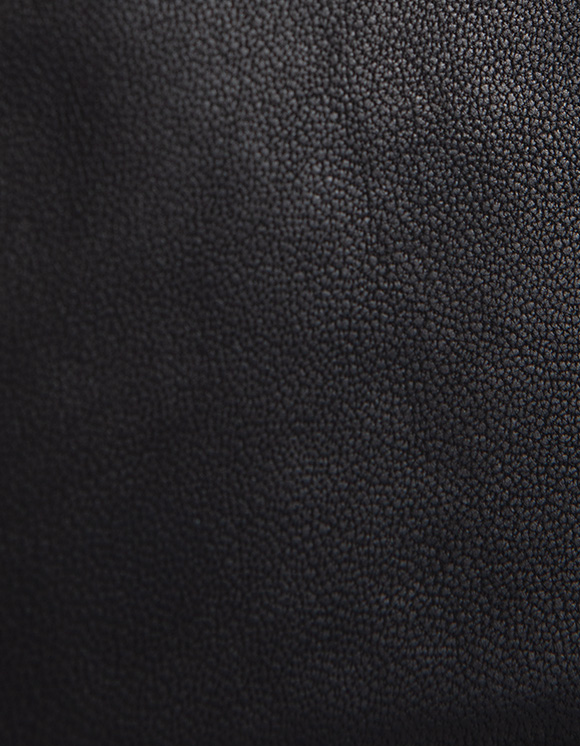 Chrome free
lambskin leather /
is supple, light, soft and fragile, with a very fine grain. The finesse of its grain needs you to really look after it, it is often sensitive to light and scratches.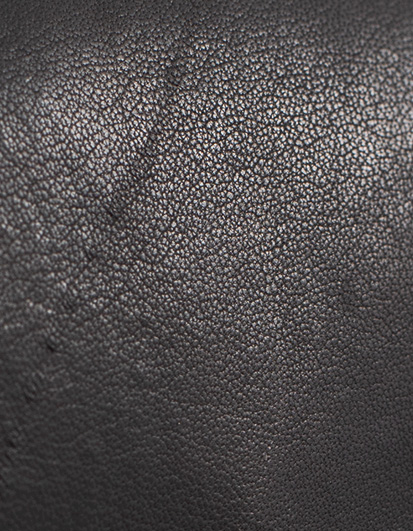 Crocodile-effect
lambskin leather /
is obtained by hot stamping (animal motif metal plate) which leaves an imprint imitating the animal's scales. A dye with a slightly shiny finish marks this high-quality leather.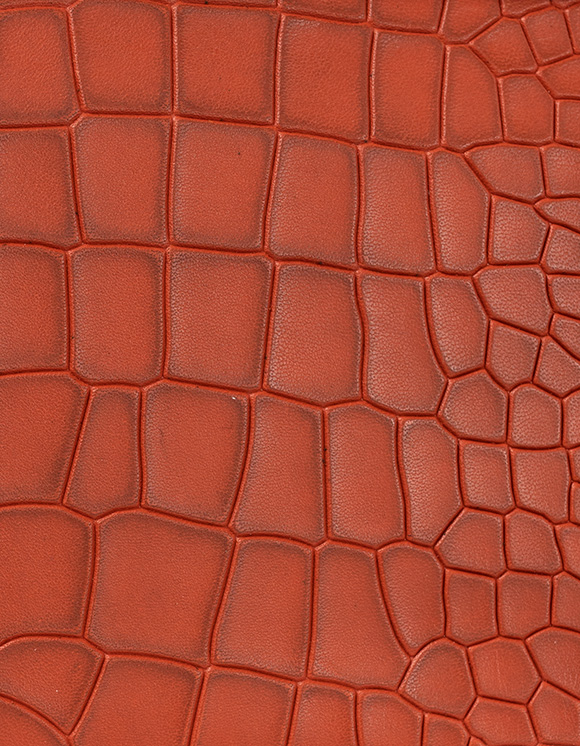 Chrome-free
sheepskin leather /
is a naturally supple leather that is light but relatively thick, giving it good hold. It is characterised by a supple hand, a very fine grain for an even finish and a pleasant feel.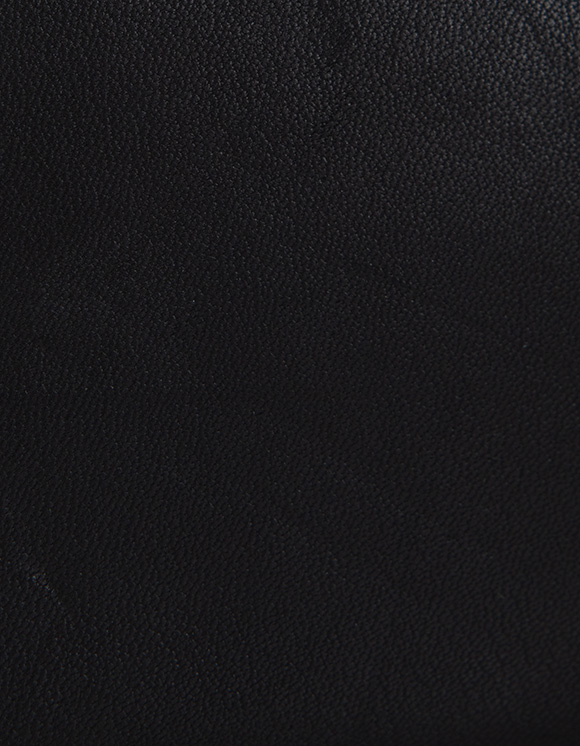 Caviar /
The grainy texture of Caviar leather boosts the nature of calfskin leather and sets off the black colour. Unlike lambskin leather which is buttery soft, Caviar calfskin leather is more resistant by nature. This leather comes from a upcycling circuit, with leftover material from the luxury fashion world. IKKS has therefore bought and fashioned this leather in an exclusive way in a limited quantity. Made in Italy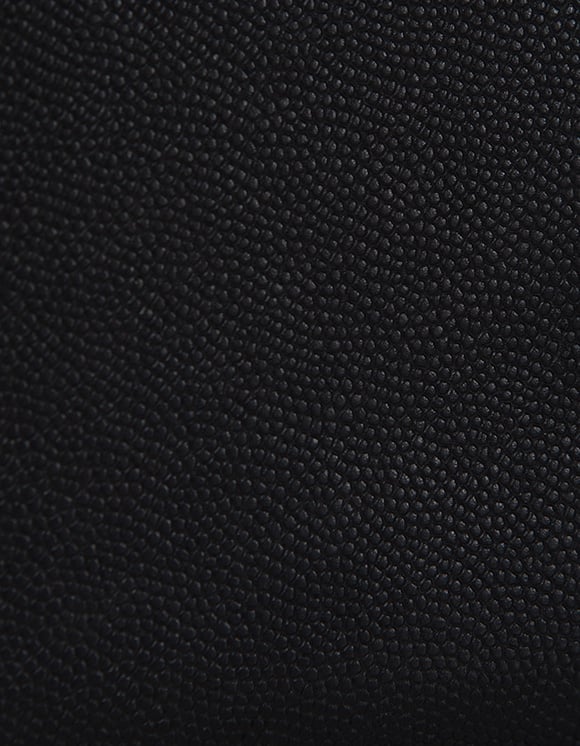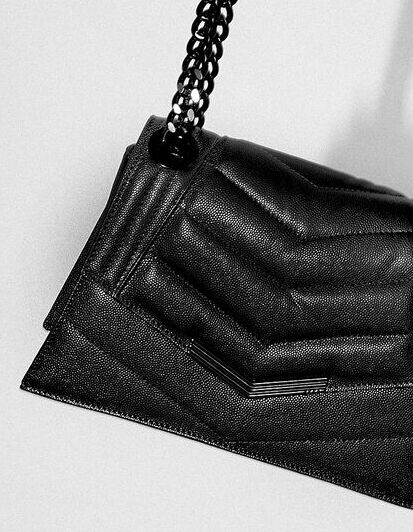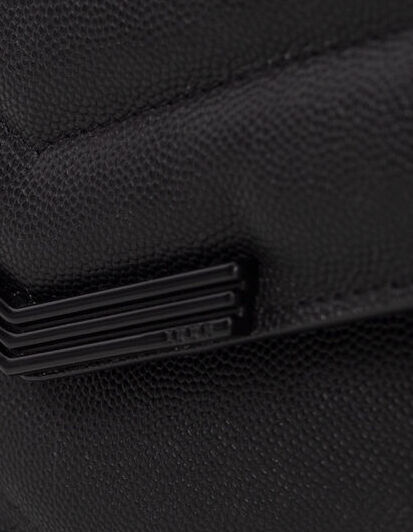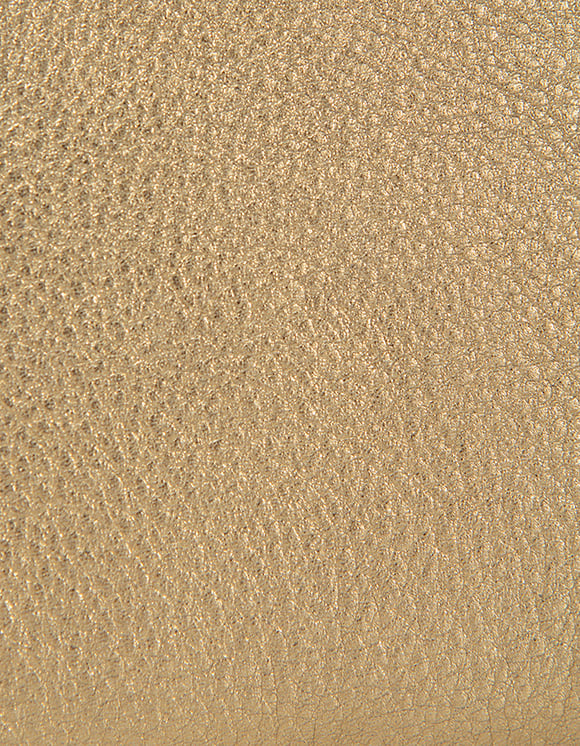 Metallic or
foiled leather /
is new to the world of leather. The technique consists of applying a varnish or film coloured silver, gold or copper to the leather. Grained calfskin leather gives an authentic aspect and the quilting gives the metallic application texture.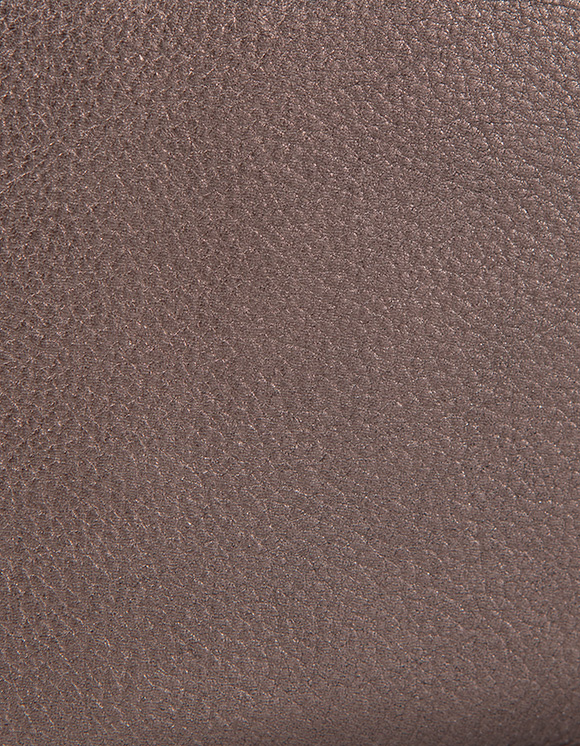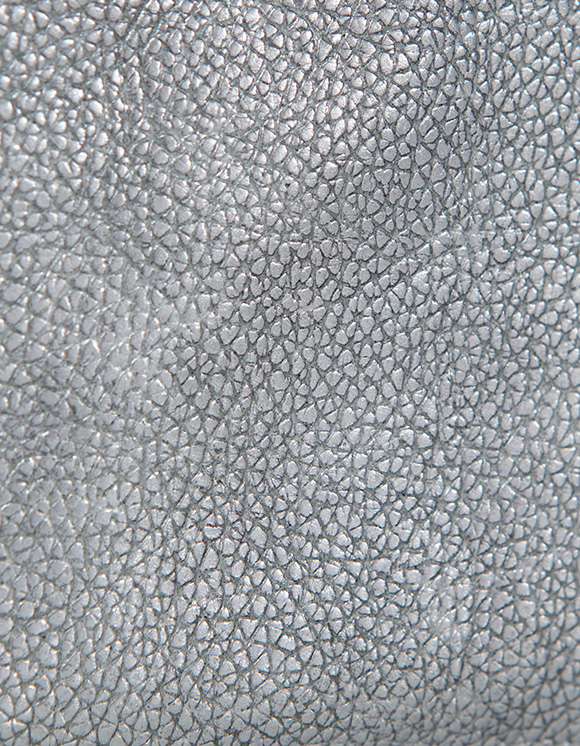 Suede calfskin leather /
is under the dermis of the skin, which is why it feels silky, soft to the touch. It is then sanded to make it feel like suede to the touch. A grey leopard digital print has been applied to the surface. Suede leather is sensitive to humidity.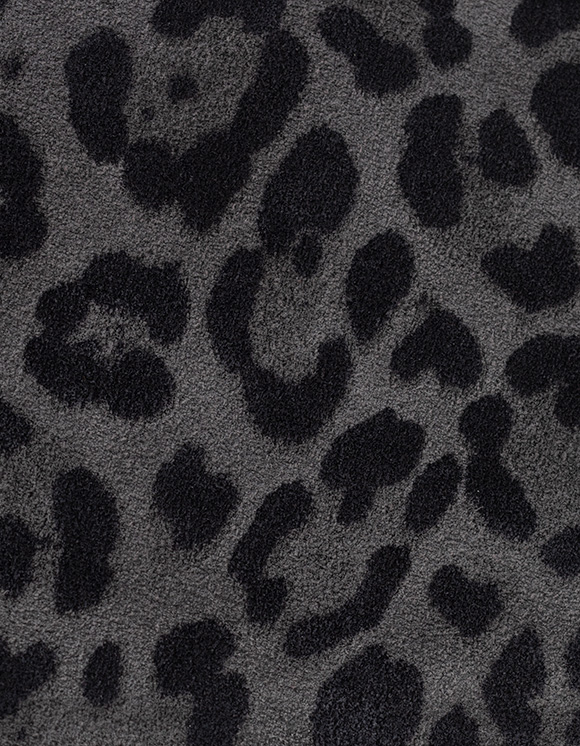 Full-grain
calfskin leather /
(the outer part of the hide) is the bag's distinctive feature. It has been milled to give it an authentic look naturally and maintain its original grain. A dark burgundy dye gives it some creativity – a trendy colour for winter 2023.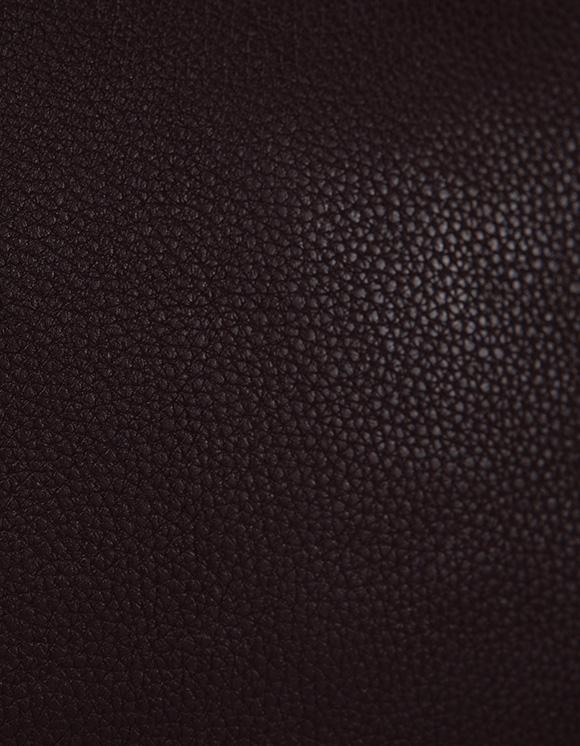 LEATHER
CARE
To maintain the quality of your leather goods /
use suitable products (cream or gel) to moisturise them, and revive their brightness and the original colour. However please note that suede calfskin leather needs a different type of waterproofing, preferably done by a professional.
Protect your items /
by keeping them out of direct light and by keeping them in the dust bag provided when they were purchased.
Your leather bag's natural patina /
is normal and adds a personal touch, reflecting all you've done together.