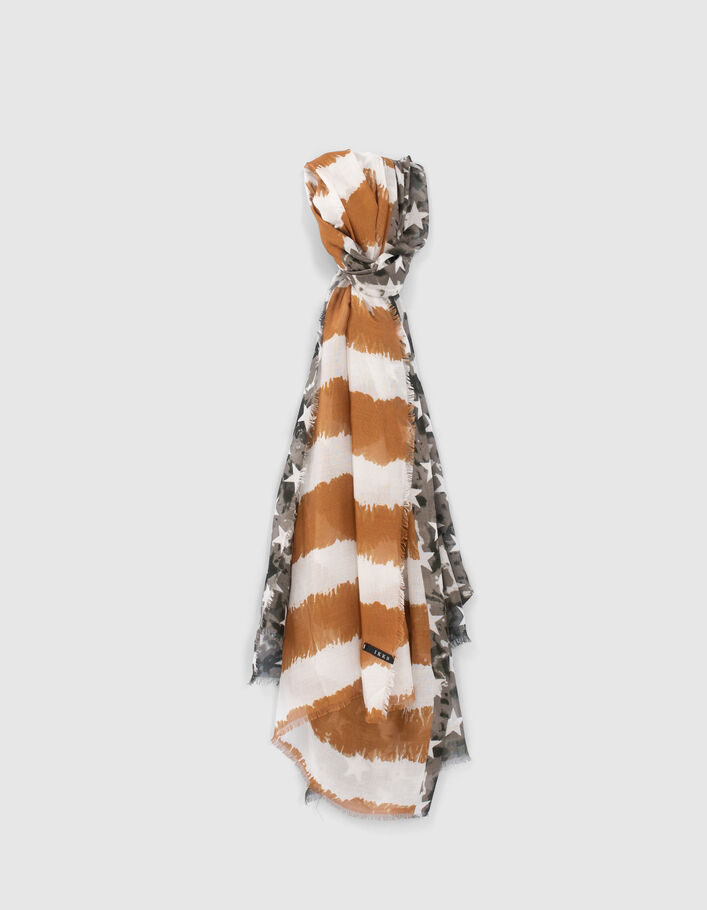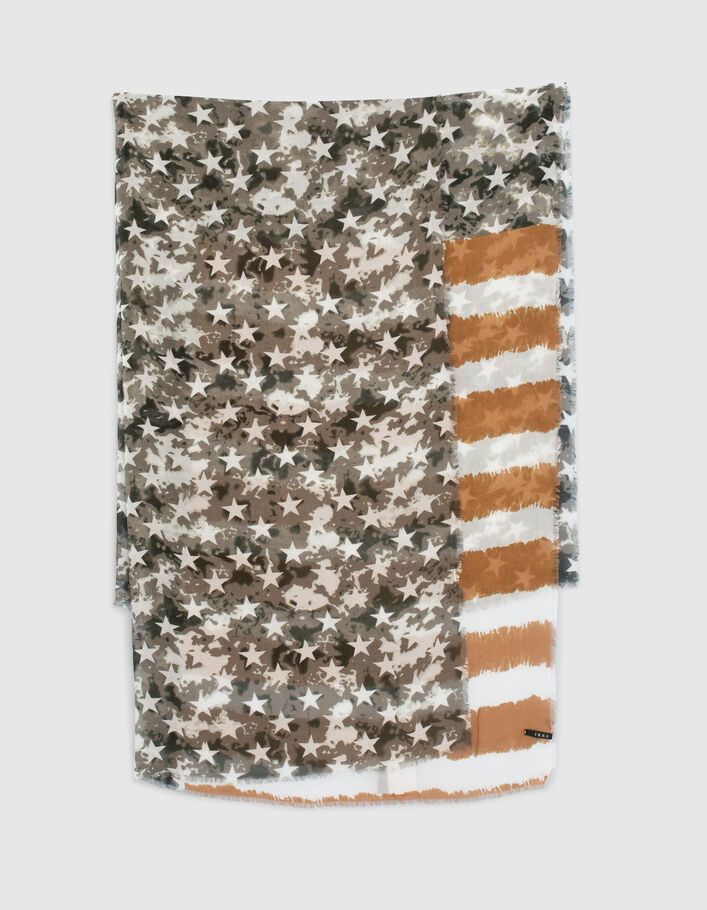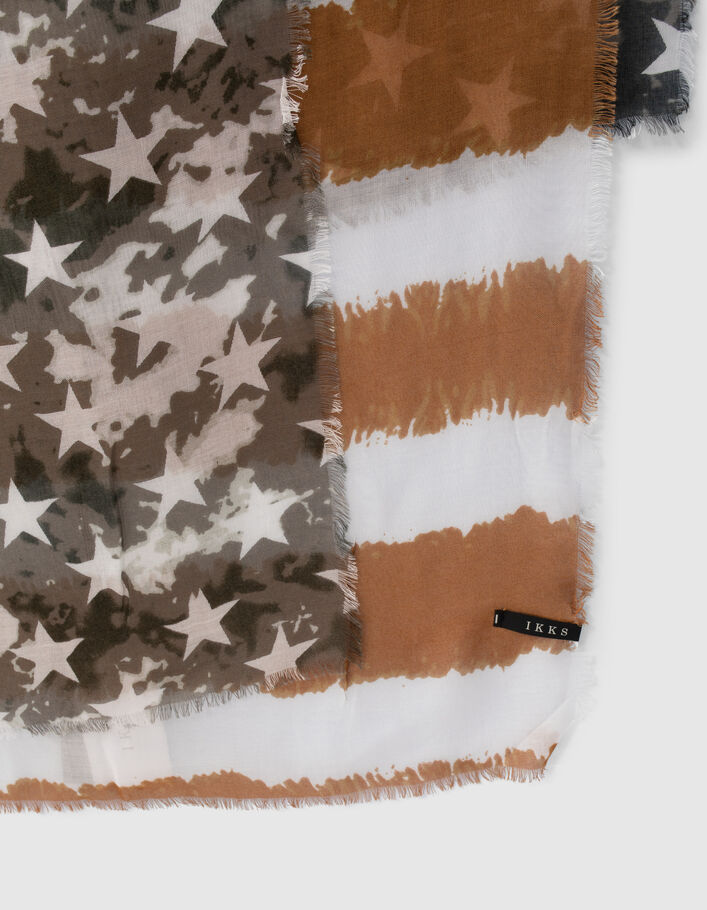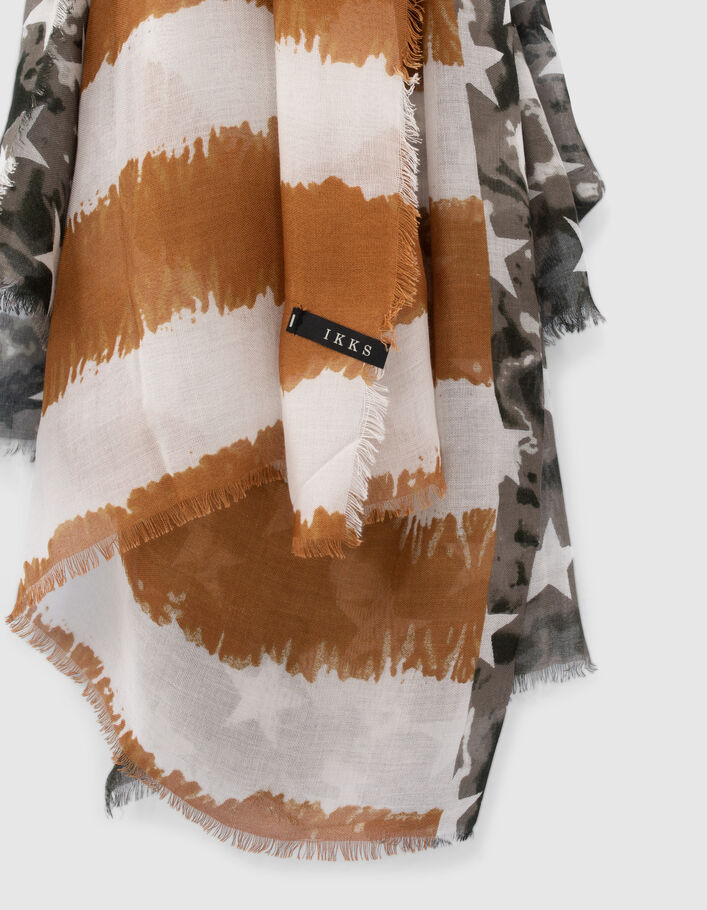 Camel stripes, stars on a khaki background. IKKS redesigns the U.S. flag in a military style with a modern edge. Enlist this scarf as a must-have accessory.

Women's khaki viscose scarf

U.S. flag motif, with stars and stripes

Fringed edges

Dimensions: 125 x 190 cm

Tying it around your neck is obvious. Tying it in your hair is on-trend. Wear this big scarf in an army vibe, with beige and khaki.
Reference: BW90225-55-TU
Main material : 100% viscose



Women's khaki U.S. flag motif scarf