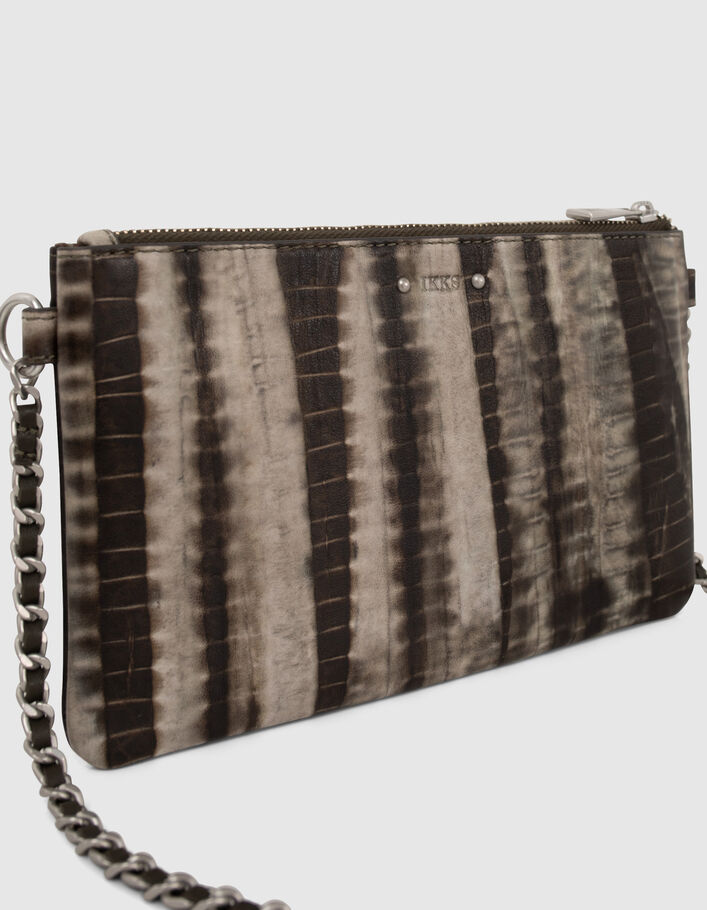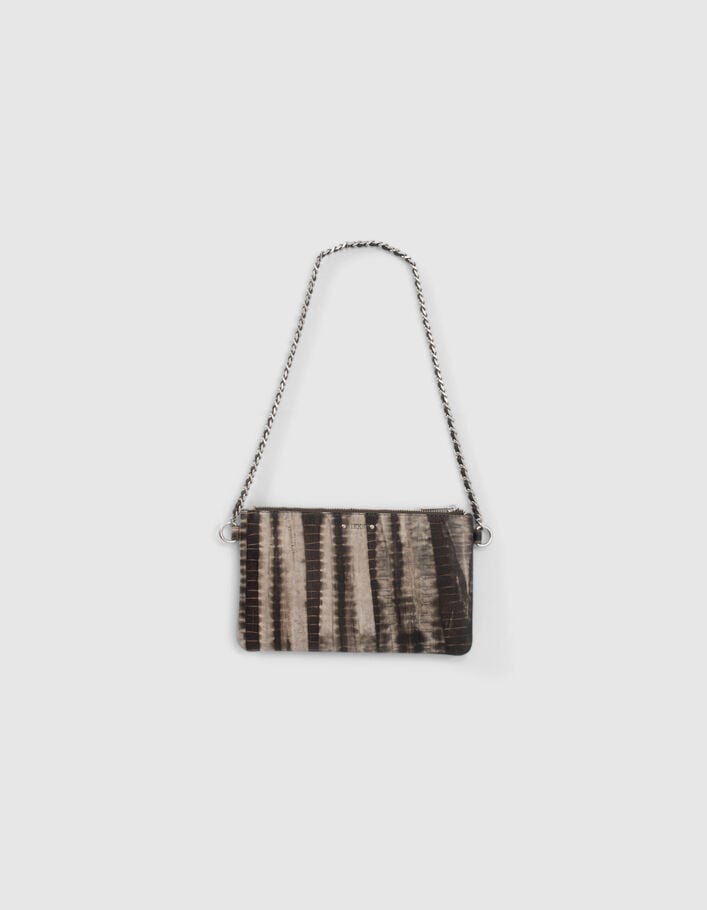 The 111 is the first bag by IKKS that can be personalised.
The 111 is one of a kind with a chevron clasp that shows it's by IKKS, and three parts: 1 bag, 1 clutch bag and 1 fully detachable and interchangeable strap, to make up from the 288 combinations available.
The 111 collection has 6 bags, 6 clutches and 8 straps, to put together again and again following your style, what you want, or feel like.

Flat 111 clutch bag, made in khaki tie-dye print smooth leather

Textile lining, embossed IKKS logo on back with 2 studs either side

Leather and silver-tone metal chain mixed fabric chain strap

Zip with studded leather tie to fasten

Clutch height: 15 cm / Clutch length: 25 cm/ Chain length: 70 cm


Timeless Item (TI)
Reference: BW95909-56-TU
Lining : 100% Textile - Main material : 100% lamb leather
Women's khaki tie-dye leather 111 clutch bag