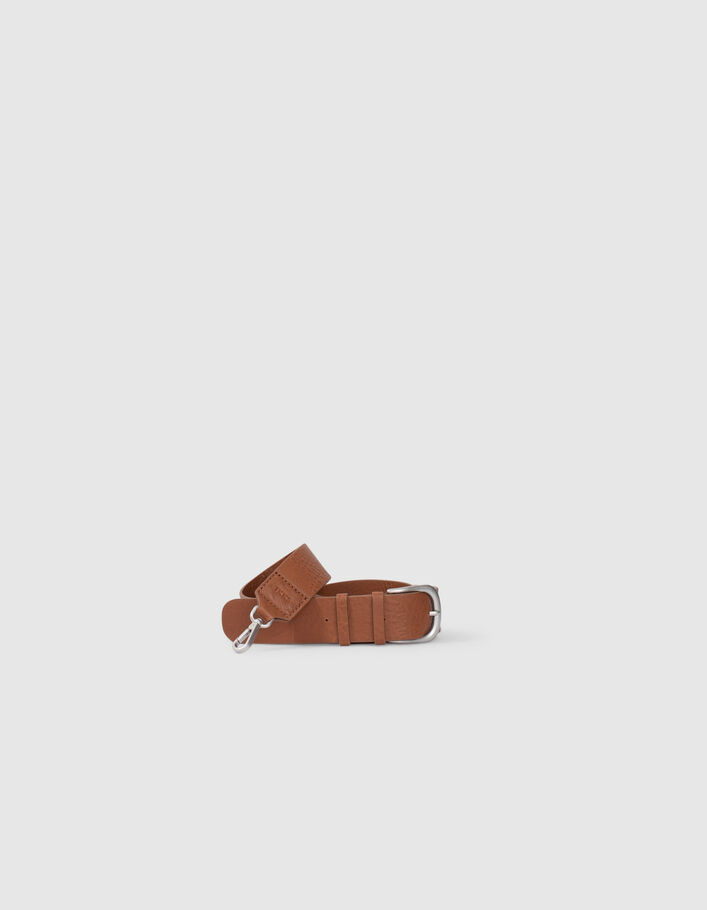 111 strap, made in camel bubble lambskin leather
Adjustable strap with sliding buckle, 110 cm length, 20 cm of which adjustable
Width: 4 cm
2 clips at ends
Embossed IKKS logo on leather
BV95789-65
The 111 is the first bag by IKKS that can be customised
The 111 is one of a kind, with a stainless steel chevron clasp that shows it's by IKKS, and three parts: 1 bag, 1 clutch bag and 1 fully detachable and interchangeable strap, to make up from the 288 combinations available
The 111 collection has 6 bags, 6 clutches and 8 straps, to make up again and again following your style, what you want or feel like


IKKS BETTER line: Leather from LWG GOLD-certified tanneries. LWG (Leather Working Group) is an organisation with more than 1000 members in the leather value chain. Its mission consists of drawing up audit certification norms to evaluate the environmental performance of leather production factories, and to promote sustainable commercial practices all along the supply chain.
Reference: BV95789-65-TU
Main material : 100% lamb leather
Women's camel bubble calfskin leather 111 strap