---
The Torino 111 is as refined as it is rebel looking super chic in lambskin
Timeless Item (TI)

Made in smooth leather with black checkerboard weaving
Flap bag with an iconic chevron clasp
Textile lining, 1 compartment with 1 flat pocket, IKKS embossed logo
2 rings on sides for the chosen strap

Height: 15 cm / Length: 21 cm / Depth: 6 cm

leather with checkerboard weaving inspired by race flags.

The 111 is the first bag by IKKS that can be personalised.
The 111 is one of a kind with a chevron clasp that shows it's by IKKS, and three parts: 1 bag, 1 clutch, 1 strap, which can all be joined together and switched about.
The Torino 111 is as refined as it is rebel looking super chic in lambskin
Timeless Item (TI)
Reference: BW95029-02-TU
Lining : 100% Textile - Main material : 100% lamb leather
Women's black checkerboard woven leather TORINO 111 bag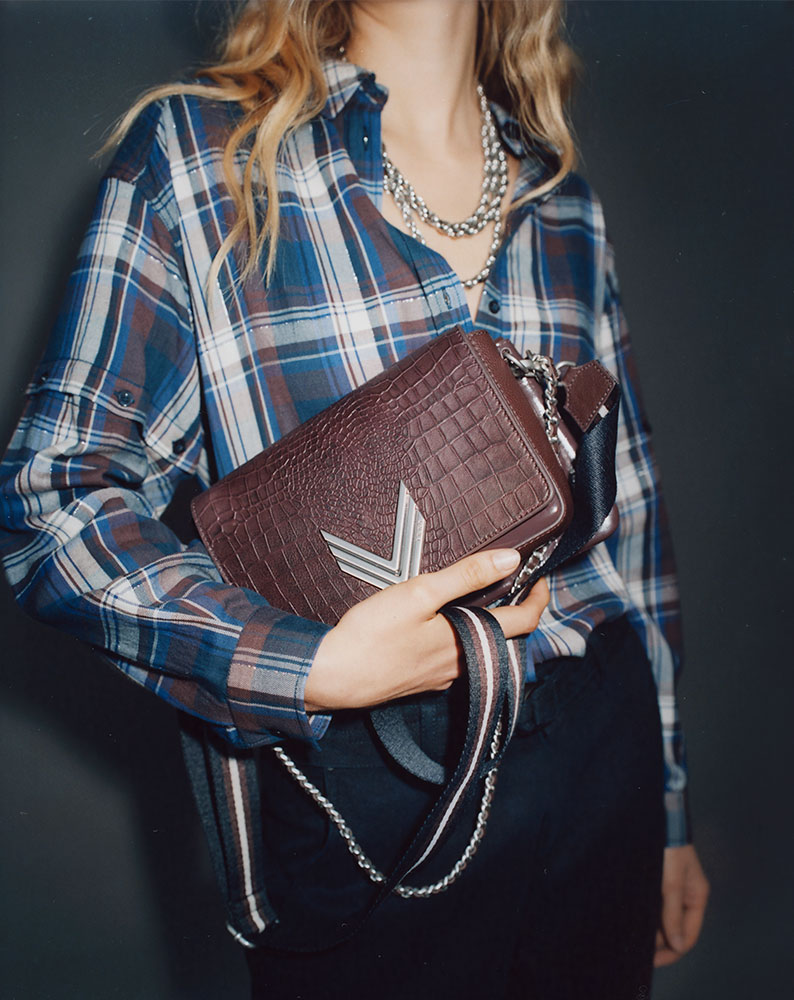 IKKS brings you the 111, the brand's first personalised bag and an iconic new must-have for Free Spirits, designed and made to capture and celebrate its owner's personality.
She is true to herself, independent, creative and confident, knows what she wants and shouts loud and proud "I am who I am!"