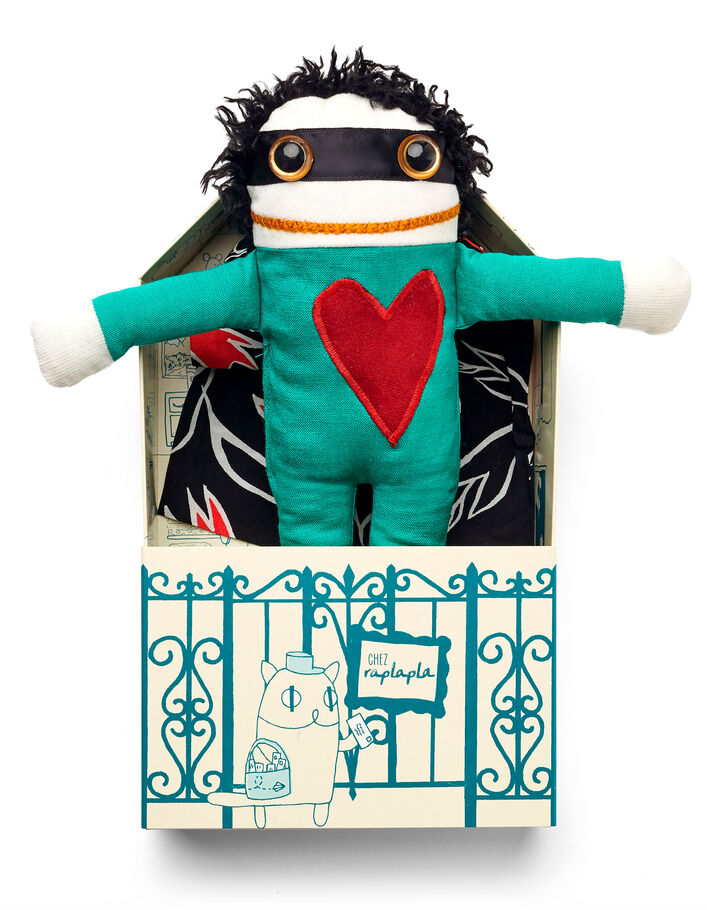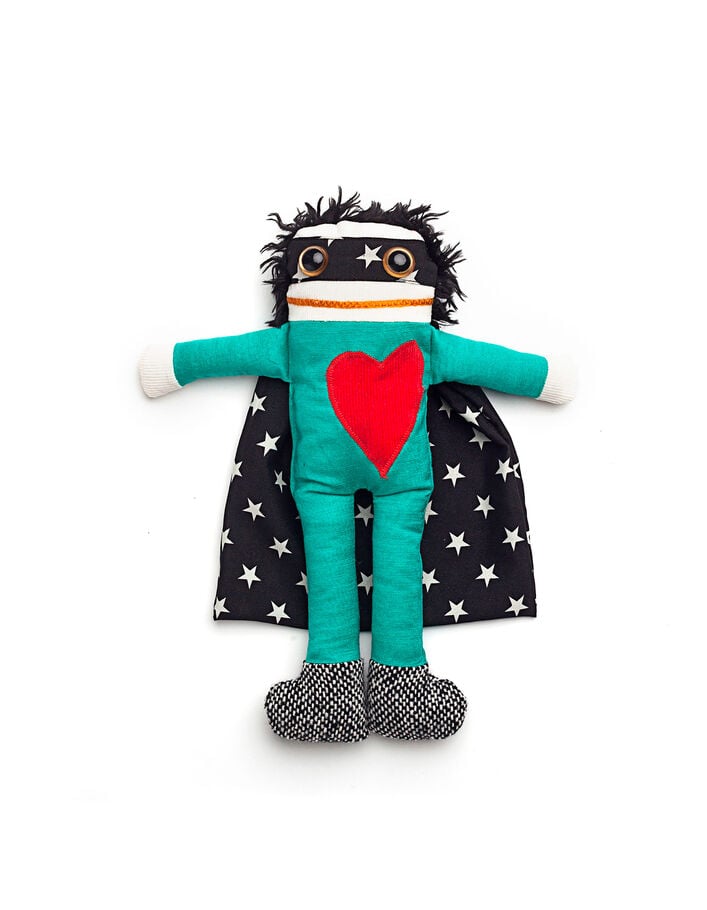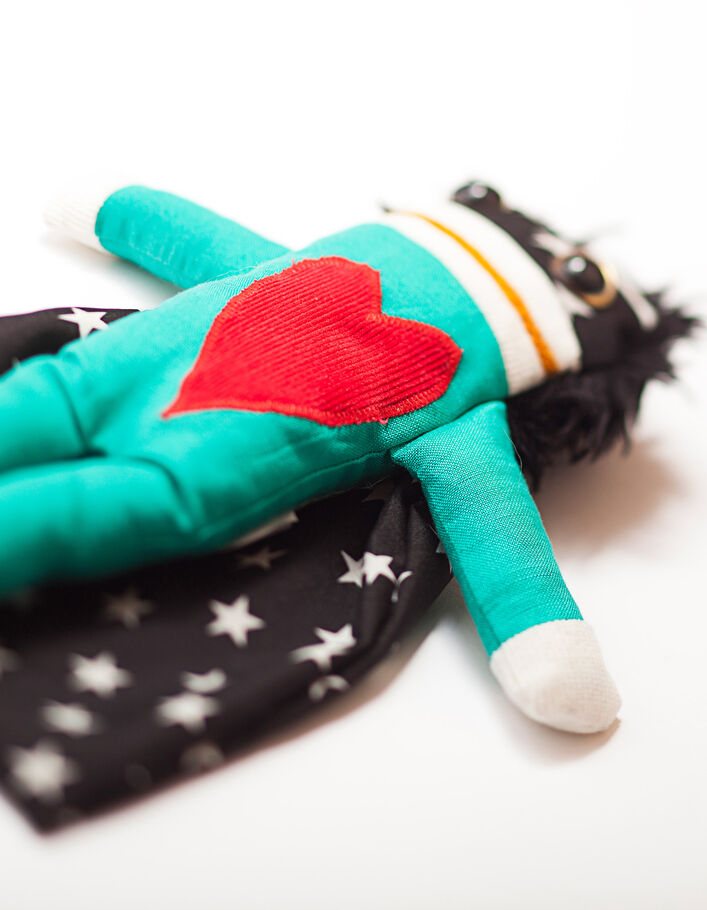 Tim is a special florist. He likes wild flowers, and makes up extravagant bouquets while listening to the songs of his favourite trumpetists. He has a big collection of grains of sand and he eats a jar of blackberry jam per day. (He's also a superhero.)
Fabric doll measuring 32 cm high
Made in cotton and polyester, filled with polyester fibre
Plastic eyes attached with a rivet (meets CE regulation requirements)
Doll comes in a pretty cardboard box-house designed by Mimi Traillette (printed in Quebec). He has his own health care booklet.
Reference: YR00365-99-TU
RAPLAPLA Fabric superhero doll with big red heart