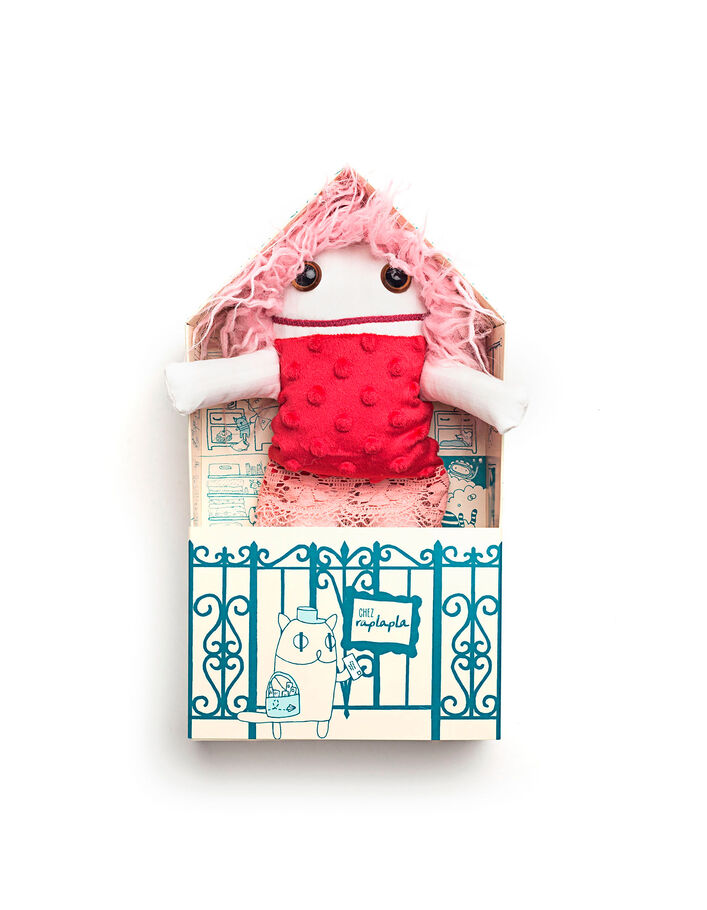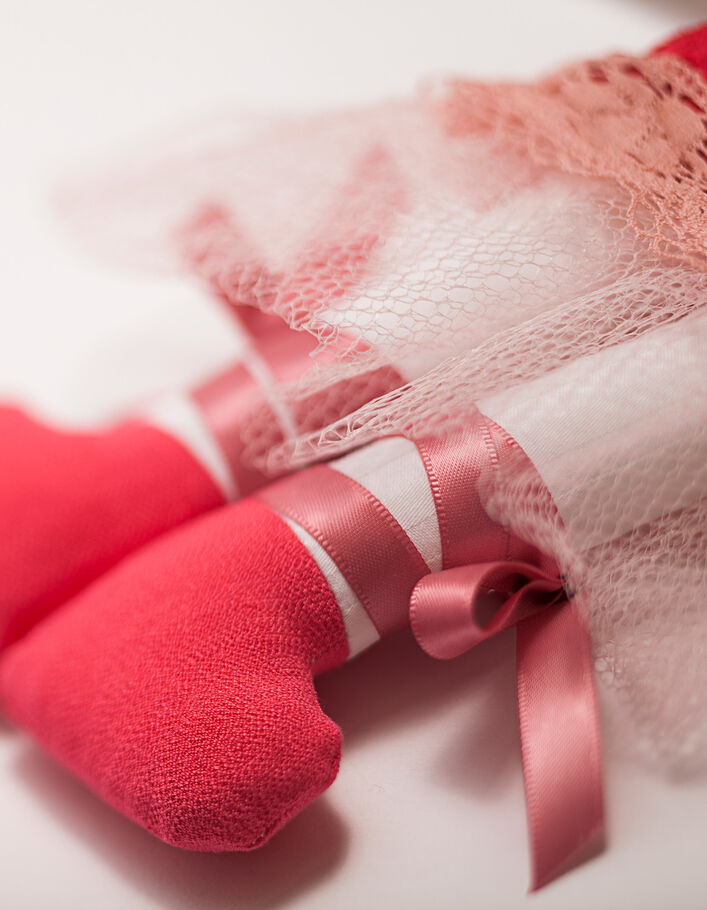 Paola is a circus ballerina. Every evening of the week she puts on her pink costume and ribbon slippers, she applies her false eyelashes and puts blush on her cheeks. She comes on stage on the back of Bébert, her partner on stage. He's a very nice camel, with a saddle with diamonds, and together they trot and dance to the sound of an old song by Luis Mariano.


Fabric doll measuring 32 cm high
Made in cotton and polyester, filled with polyester fibre
Plastic eyes attached with a rivet (meets CE regulation requirements)
Doll comes in a pretty cardboard box-house designed by Mimi Traillette (printed in Quebec).
She has her own health care booklet.
Reference: YR01635-99-TU
RAPLAPLA Fabric doll with pink ribbon slippers