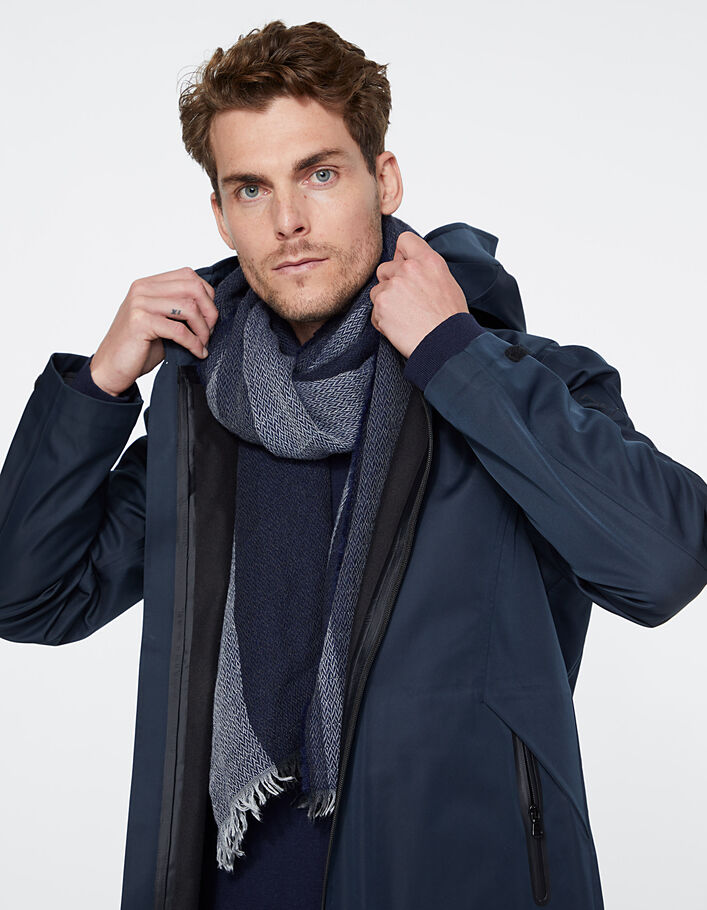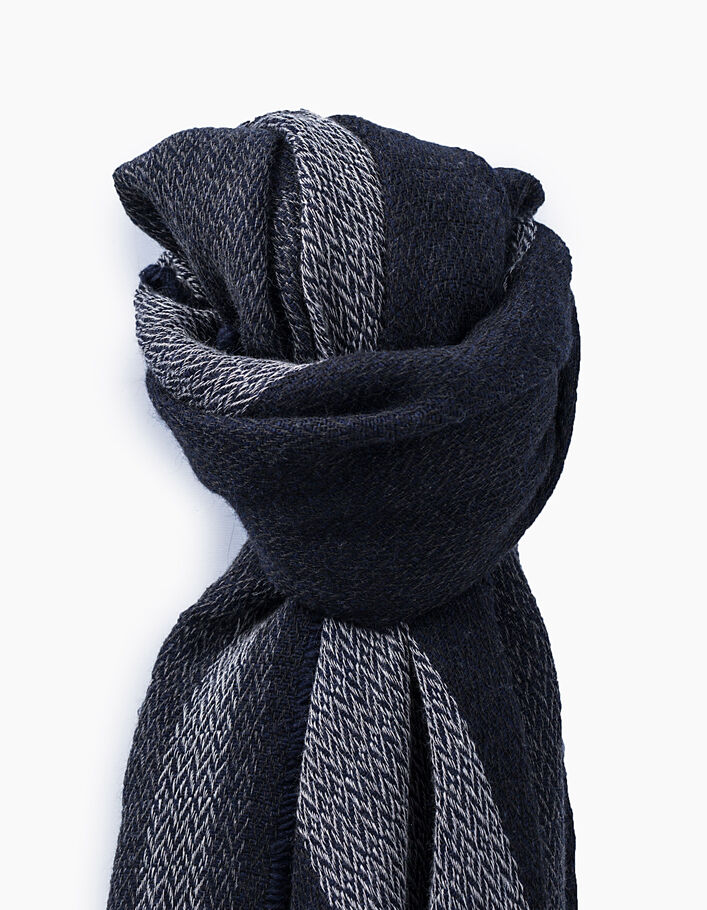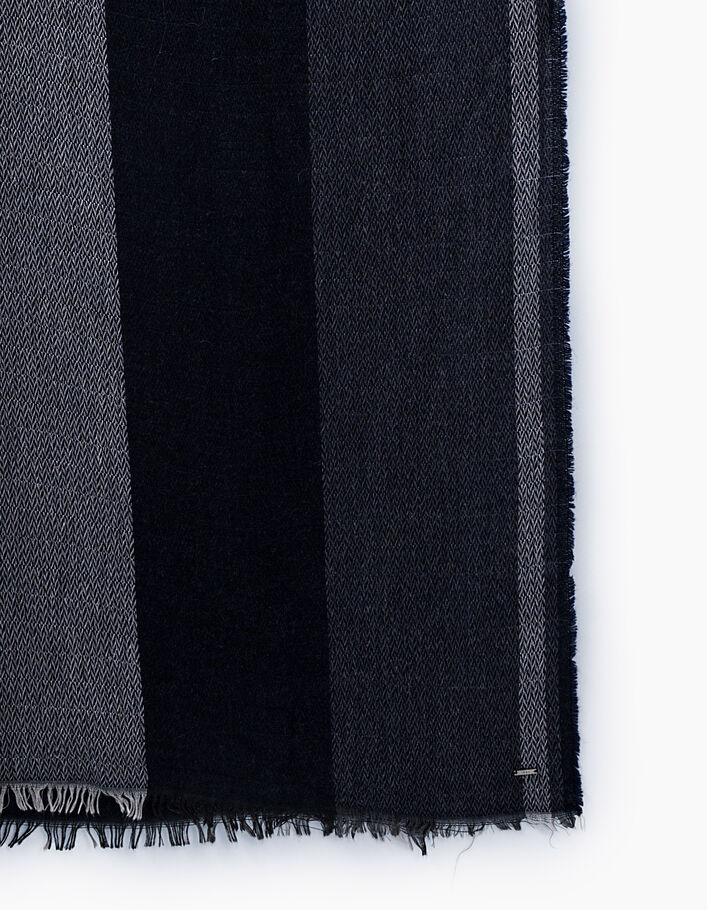 Don't let yourself be caught out by the cold. Wrap up your neck with a big navy scarf with wide plain and marl stripes.

Original RRP in 2020 (£ rates: RRP for Great Britain in 2020)
Men's navy rectangular scarf
Wide plain and marl stripes
Fringed edge finish
Dimensions: 98 x 190 cm

Styling Advice: Navy blue, indigo blue, dark blue, you can never get enough. The scarf develops a rich palette to warm up shirts and coats.
Reference: MR90203-48-TU
Outer : 48% acrylic - 26% polyester - 17% Visiere - 6% wool - 3% alpaca
Men's navy wide-striped scarf