A ROCKING, SUSTAINABLE COLLECTION
INSPIRED BY NATURE
made from organic, clay-dyed cotton
IKKS is reinventing the iconic SAFARI JACKET with the limited-edition NATURE INSPIRED capsule collection. Made from organically-farmed cotton, its colours evoke the shades of the desert and are obtained through clay dyeing, which saves 72% water(1).
(1) The equivalent of 174 days of drinking water.
THE FREE SPIRITS' NEW
COMMITTED WARDROBE
Featuring 17 references for the whole tribe, the collection explores the safari jacket, a must-have piece in the Free Spirits' wardrobe, with jumpsuits, dresses, skirts, shirts, Bermudas, combat trousers and parkas.
Inspired by the military wardrobe yet deeply pacifist, it features badges, chevrons
and studs – all part of the brand's DNA – as well as logos and messages of peace & love.
IKKS X MARITAS DENIM
A RESPONSIBLE PARTNERSHIP
The NATURE INSPIRED collection is the result of the collaboration with our partner Maritas Denim, a Turkish fabric supplier and the inventor of a unique dyeing process that cares for water, the air and the soil.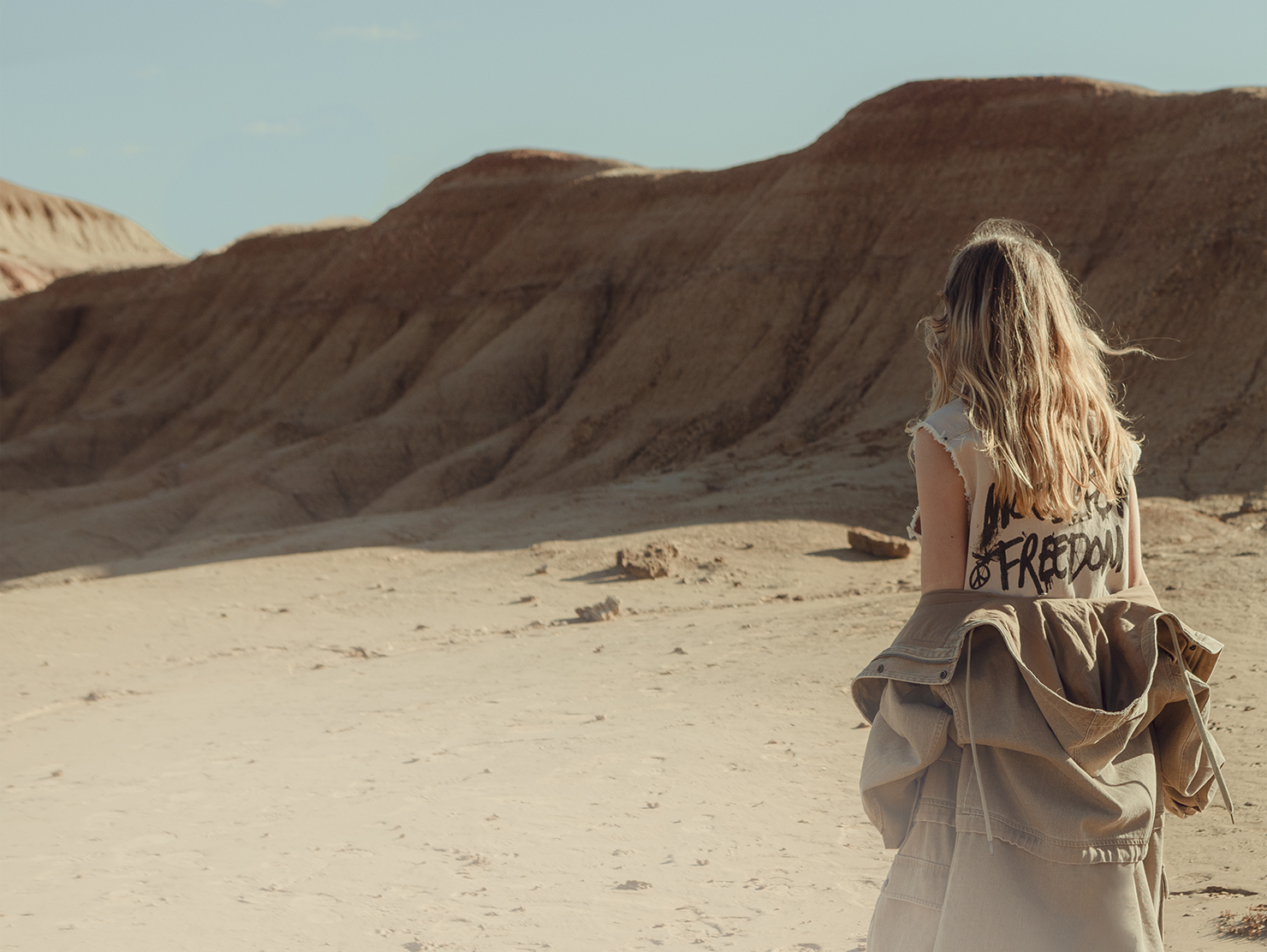 A CAPSULE WITH A TWIST:
MESSAGES OF PEACE
AND SIGNATURE BADGES
SHOWING YOU BELONG
TO THE IKKS TRIBE – REBELLIOUS, FREE
AND MORE ECO-FRIENDLY.
The urban pop artist revisits the parka, the arty piece in the capsule, with an ultra-trendy unisex, streetwear-inspired, oversized version. A screen-printed model in a very limited edition, given a twist with rock motifs that symbolise freedom.