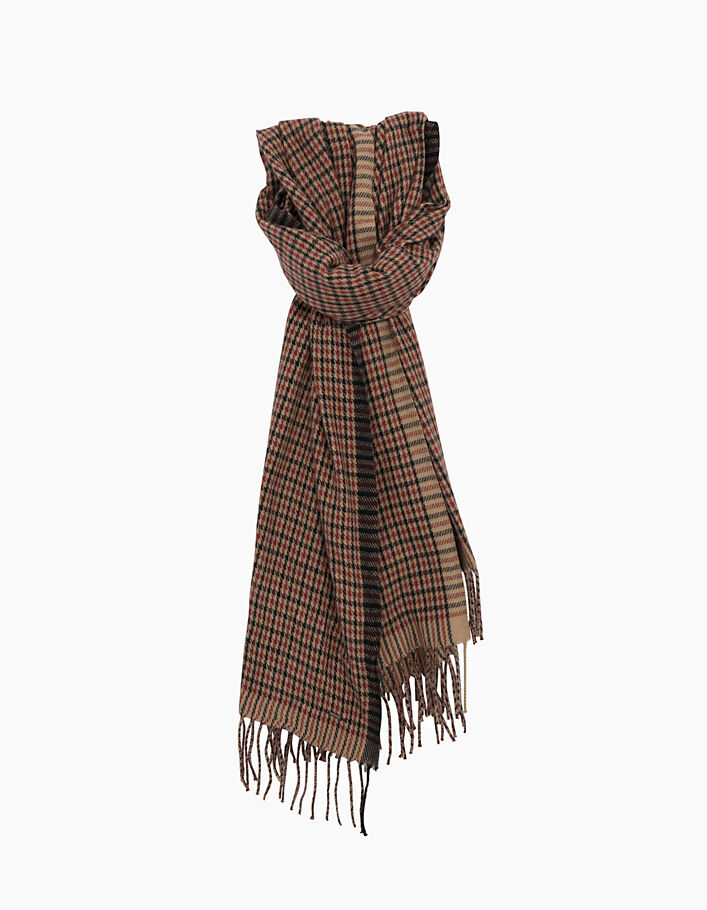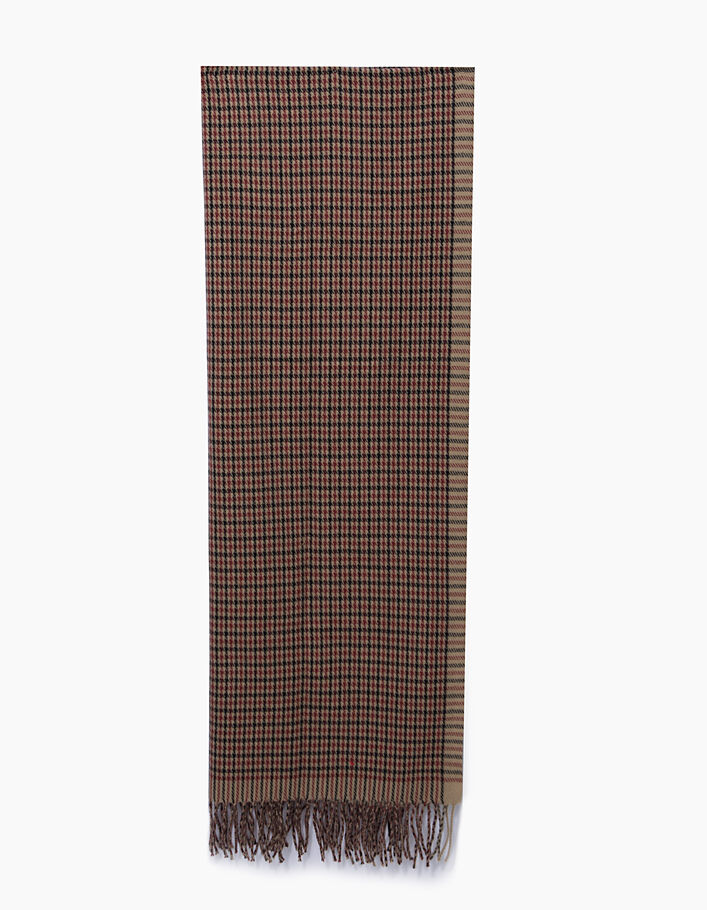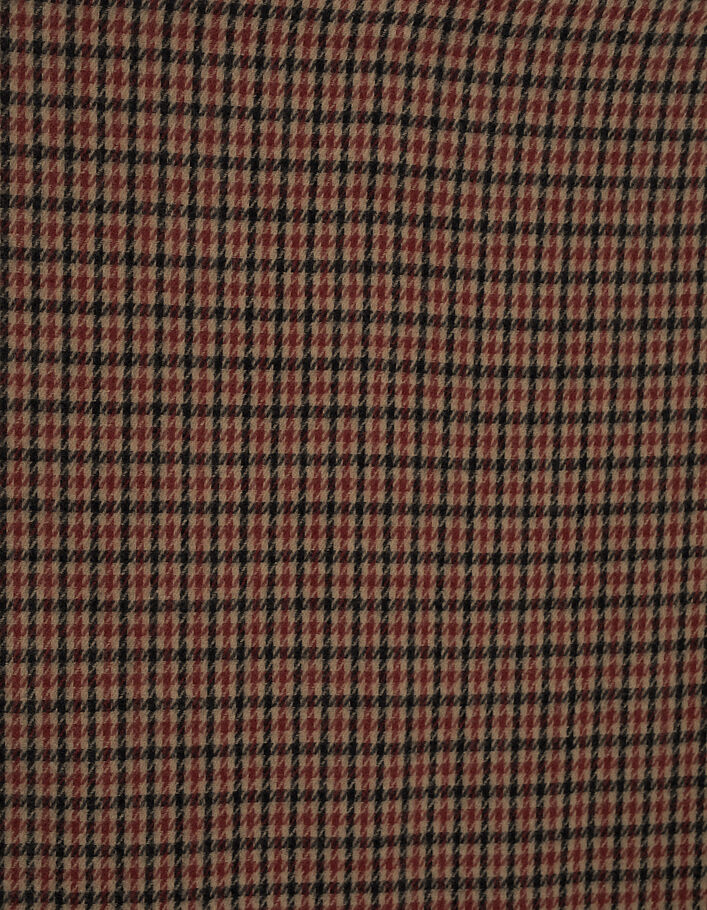 Look sharp in a brown and beige check scarf, 100% acrylic. Black and burgundy lines run through this scarf to give a dash of colour to your winter look.

Original RRP in 2020 (£ rates: RRP for Great Britain in 2020)
Men's brown and beige rectangular check scarf
Black and burgundy lines
Dimensions: 37 x 170 cm

IKKS Styling Advice: Wear this check scarf with a navy blue pea coat and leaf-print shirt for a stylish city look. To go for a more casual look, wear it with a sailor top and dark-coloured light padded jacket.
Reference: MR90013-62-TU
Men's brown and beige check scarf