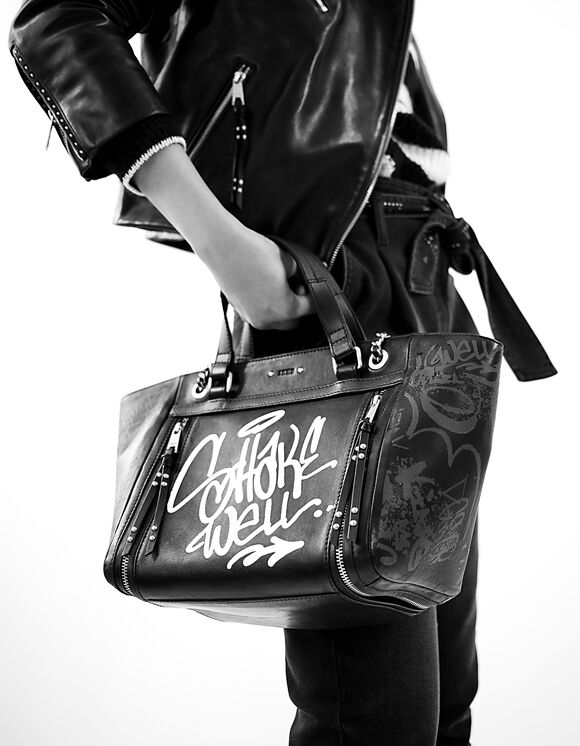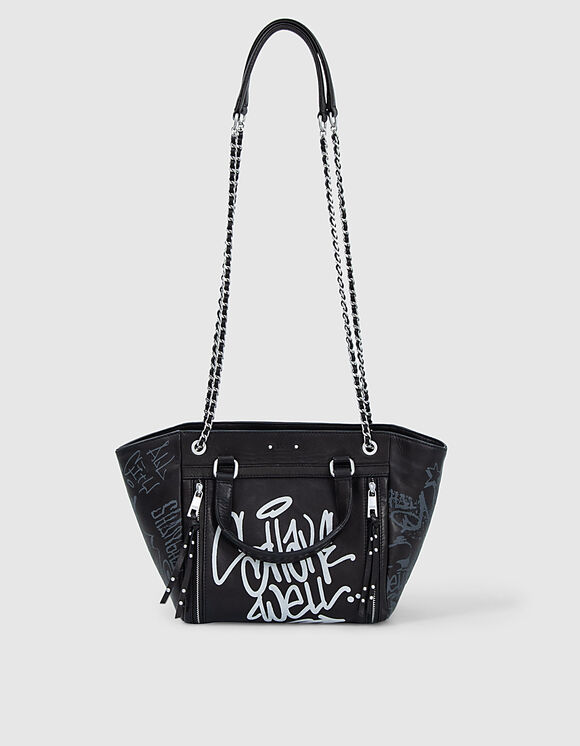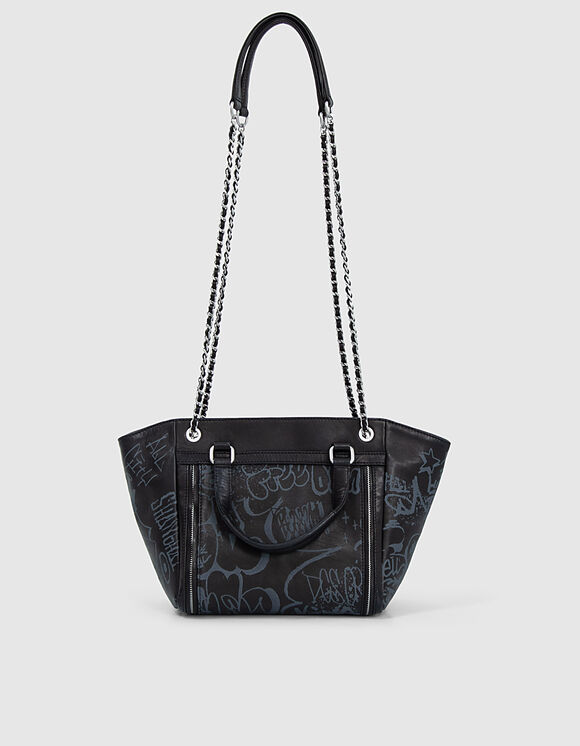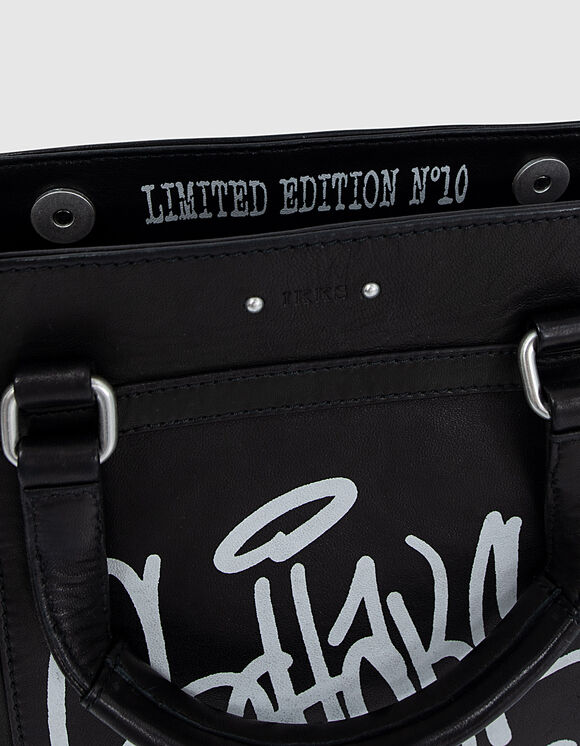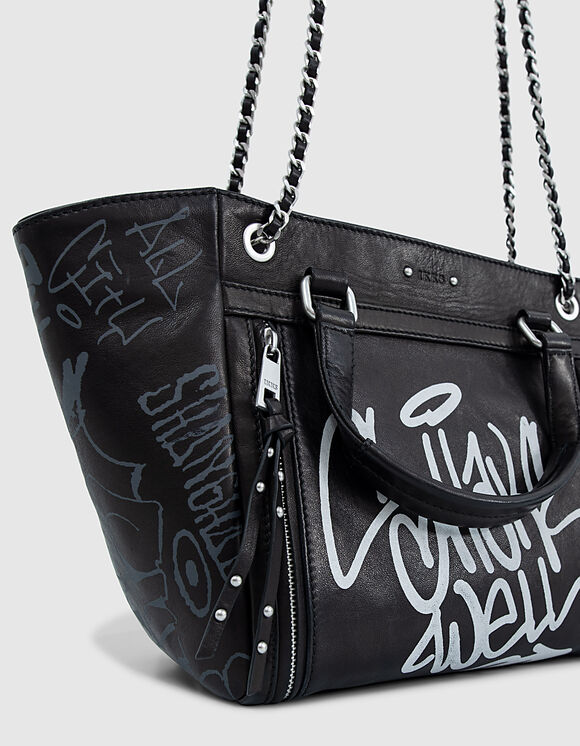 $ 0,00
14 days to change your mind
For this Winter 2021, IKKS is bringing out a numbered, limited edition version of its iconic tote bag, the 1440. IKKS called on the artist Ethan for the occasion. Chrome-free lambskin leather has been used to make this bag. A leather treatment has been applied to it that respects the environment and humans more.
THE ETHAN TAG 1440,
Women's black size M leather 1440 tote bag
Limited edition
Outer 100% lambskin leather, 100% textile lining
Carry by hand or on the shoulder thanks to its double leather handles and detachable double chain and leather straps
36 cm-long double leather handles, 65-cm long double chain and leather straps
Chevron quilted leather panel on bag front
1 zipped inside pocket, 2 pockets for digital accessories (telephone and Power Bank)
Pocket torch and attachment for a detachable keyring inside the bag
Fastens with a magnetic clasp
Embossed IKKS logo and dome studs
Dimensions: 23 cm high – 40 cm wide – 18 cm deep
Adjustable volume with 2 zipped gussets on the bag sides, IKKS engraved zip pulls and studded leather ties
Matte silver metal hardware
Tone-on-tone IKKS micro-logo motif jacquard lining
FREE SPIRIT Manifesto slogan printed on bag lining
Exclusive, numbered, very limited edition IKKS & ETHAN bag
Presented with a black cotton IKKS MANIFESTO tote bag
IKKS Styling Advice:
Ethan is the street artist of the moment. It's packed with style and a piece of art as it is, but it's also a numbered and super limited edition. Get yourself noticed!
Women's THE ETHAN TAG 1440 Leather Story leather bag