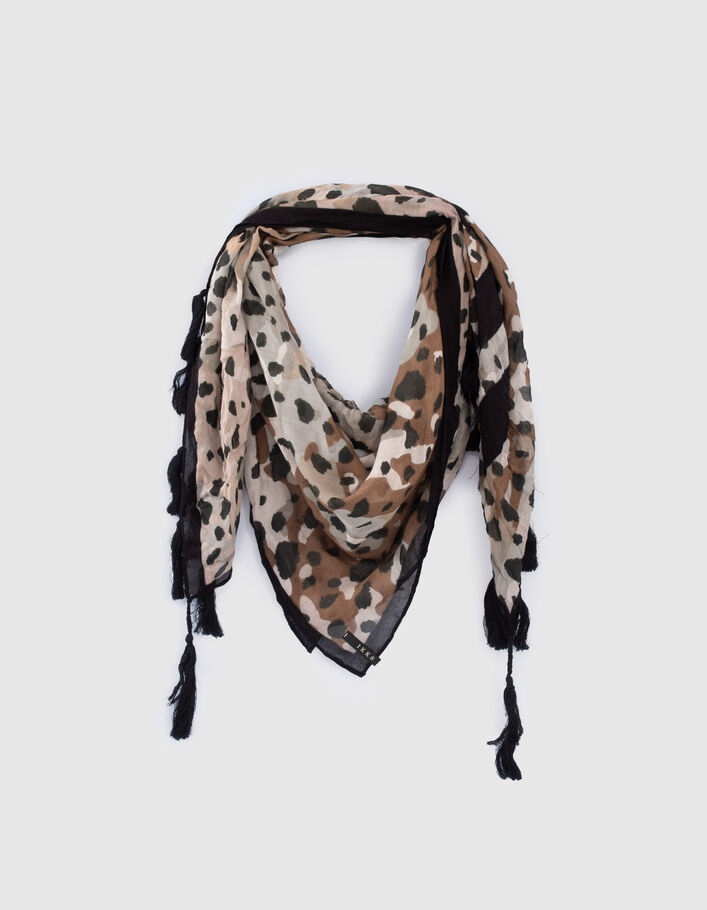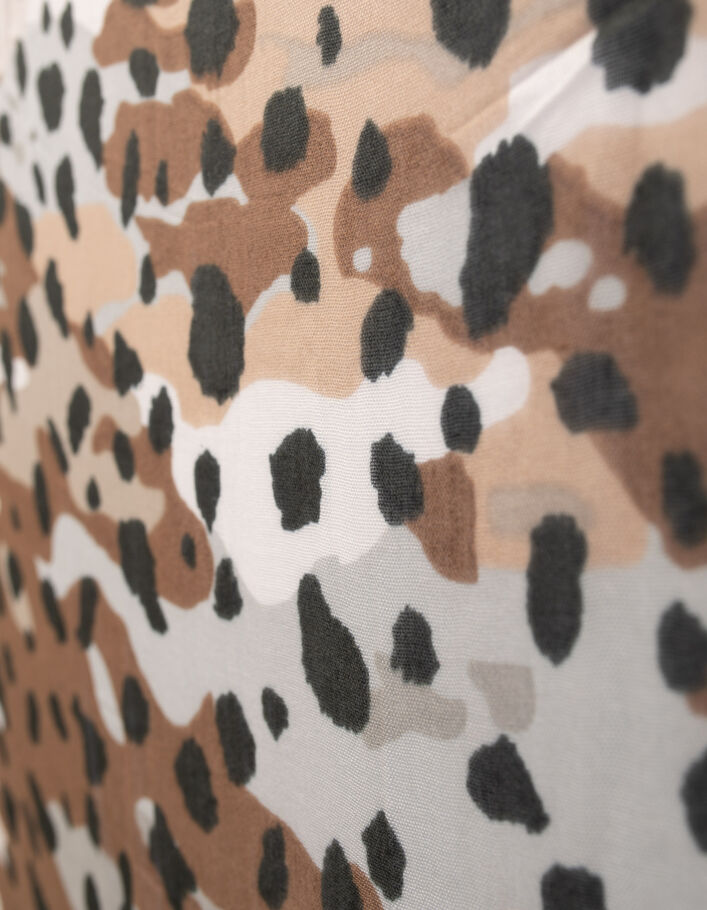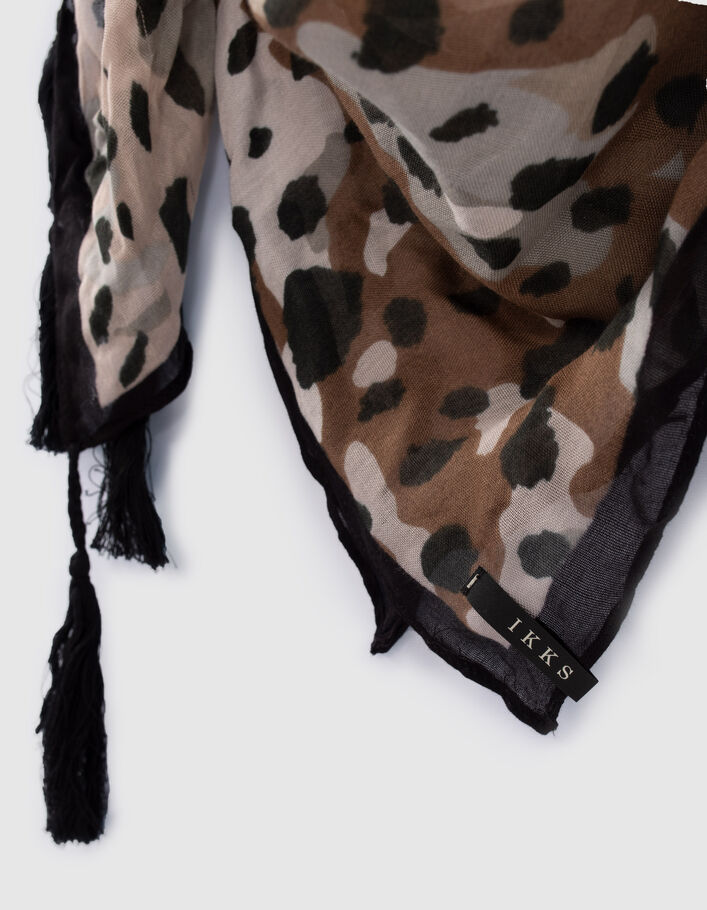 The animal motif goes from season to season without ever going out of fashion. IKKS gives it a new look with contrasting identity details: an XL chevron, black border and tassels.

Women's black animal motif viscose square scarf

XL chevron motif and black border

Tassels, stitched edges

Dimensions: 100 x 100 cm
It's an accessory that jazzes up all outfits. Wear it with a city, rock or army look.
Reference: BW90065-02-TU
Main material : 100% viscose




Women's black animal motif square scarf with tassels