#weareyoung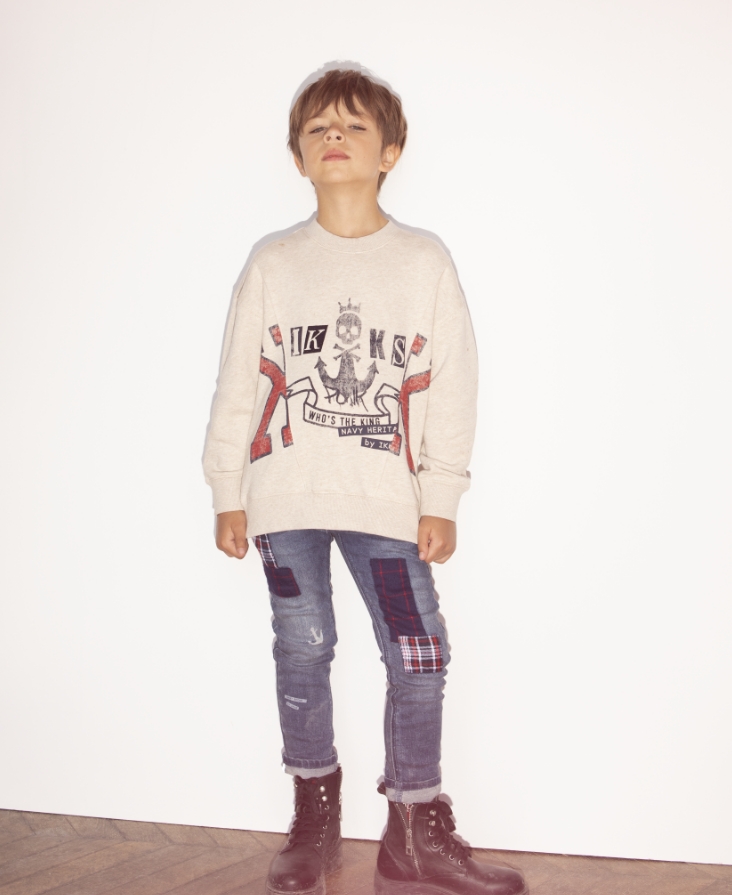 Shop the collection
Iconic, cool and timeless jeans are making a comeback in the IKKS Boys wardrobe. Have a look at the on-trend models right now to go back to school with your style box ticked. Ready to show off in the recreation ground?
This season jeans get badges for an arty-fashion look. They're original and bang on-trend, taking up a choice place in rebel Boys wardrobe.
This is the model for Boys who like to move with a jogger fit and stretch denim fabric. They're urban, comfortable, sporty and casual, a must-have in the Free Spirits' casual wardrobe.
The classic fit of straight jeans suits all body shapes and go with everything. They're a timeless, comfortable basic that still have things to say.
What's the most rock'n roll Boys' model? Skinny jeans! They have a second skin feel, stretch fabric, a daring vibe, and break codes while being comfortable and having a modern edge.
If you could only choose one it would be this pair! Slim jeans are still on-trend, not as tight as skinny jeans and really comfortable. There's nothing like them for making the legs look longer and adding a good dose of cool to on-trend Boys' looks.
Shop the Denim collection