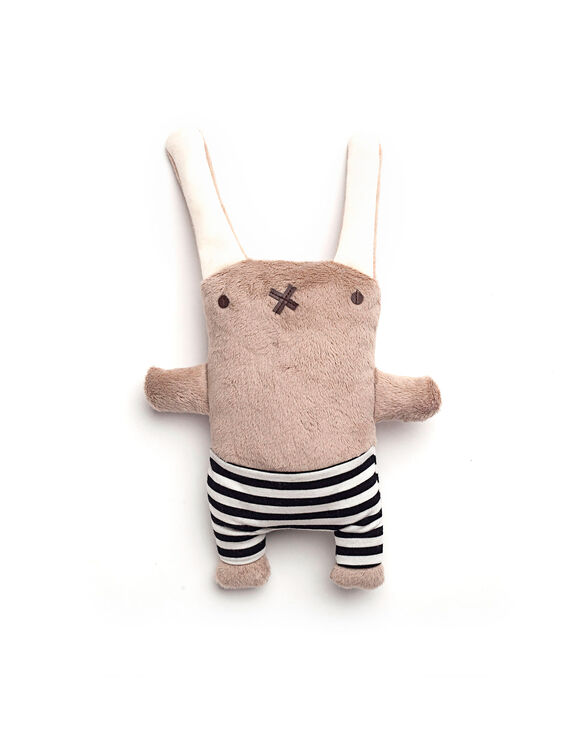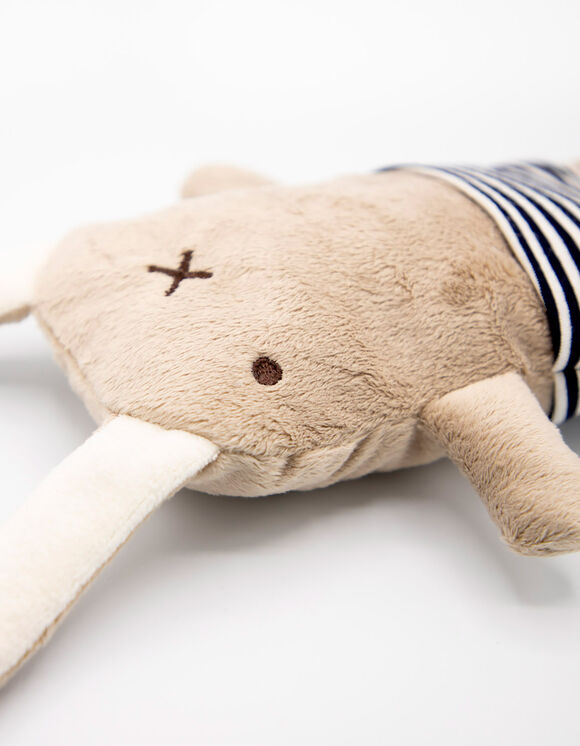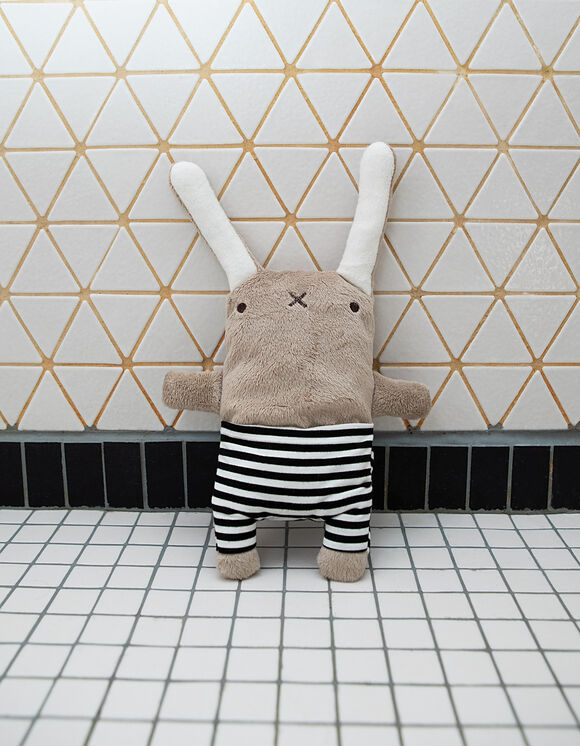 Louise Loiselle is a grandma rabbit (I know, she doesn't look her age). She's the queen of making carrot tarts and dandelion tiramisu. To be enjoyed with a little glass of clover wine, yum! When she's not baking she does yoga, upside down.
22 cm high fabric soft toy sewn in polyester velvet
filled with polyester fibre
Embroidered face. This rabbit has her own health care booklet.
RAPLAPLA Small plush rabbit with striped leggings